New Regulations for Light Passenger Transport and Vehicle Hire Services
9 OCTOBER 2020:
Transport Malta has launched new regulations for Light Passenger Transport Services and Vehicle Hire Series; one of a series of reforms in the transport sector. These new regulations will replace the Public Service Garage permit, previously in place.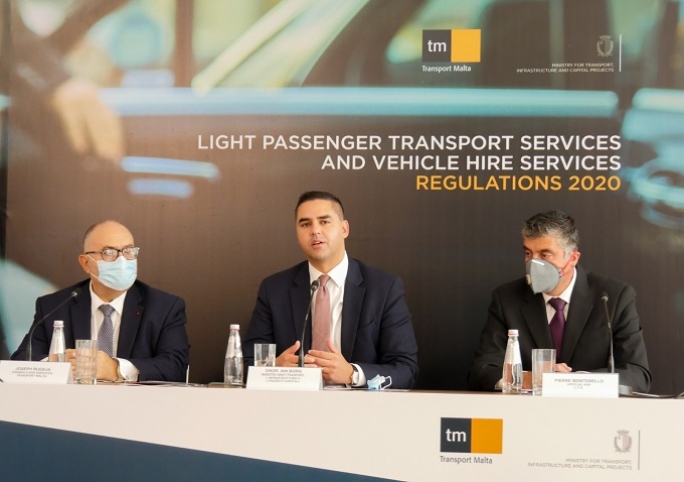 The new regulations were designed for the benefit of operators, workers in the sector and service users. The ultimate goals were to improve the level of standards and safety for passengers, to strengthen enforcement and to ensure a more level playing field. The improved system should aid in incentivising the use of different transport services, whether it is public transport, shared services, bicycles or the hiring of these services. The new regulations give operators a more established and organised role, with more equality in the market, while creating opportunities for drivers. New conditions for vehicles being used as well as services are being introduced thanks to digitalisation. Enforcement is also being strengthened with harsher but clearer penalties than were previously set.
Visit the Light Passenger Transport pages for more information about the new license.
Visit the Requirements for Light Passenger Transport Operators page for more information about the necessary prerequisites.
Last Updated: 10/03/2021