Guidelines
Guidelines for Signage and Carriageway Markings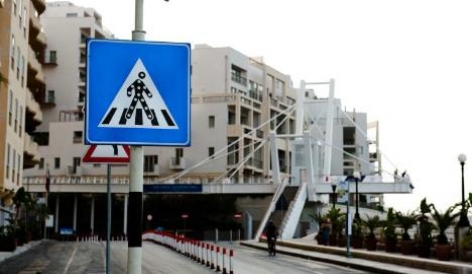 The Guidelines for Signage and Carriageway Markings include guidelines for: stop signs and junctions, give way signs, regulatory mandatory signs, regulatory prohibitory signs, signs and road markings for one-way roads, several warning signs, the dimensions of signs, guidelines for line markings, pedestrian crossings and cats' eyes.
Guidelines for the Implementation of Traffic Management and Safety Measures and Temporary Diversions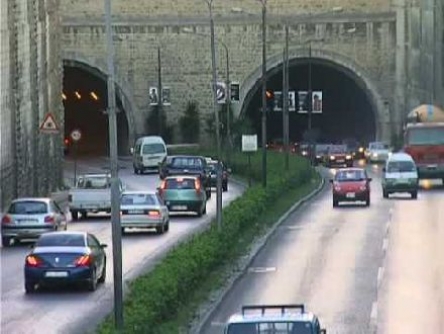 The following Chapters are being updated until further notice:                                                                                                                                                                                                                                                                                          INTRODUCTION: 
CHAPTER 1 : ACCESS RESTRICTION 
CHAPTER 2 : LINE MARKINGS (Rev Version : VERTICAL & HORIZONTAL SIGNAGE)
 CHAPTER 3 :  UNIMPEDED ACCESS TO GARAGES                                                                                                     
CHAPTER 4 : JUNCTION UPGRADES                                                                                                                         
CHAPTER 5 : SCHOOL AHEAD WARNING (Rev Version : SCHOOL ZONES                                                                 
CHAPTER 6 : CYCLE LANES                                                                                                                                                   
CHAPTER 7 : PARKING BAYS                                                                                                                                     
CHAPTER 8 : RESIDENTIAL PARKING SCHEME  
The following Chapters are being cancelled and included in other chapters: 
CHAPTER 9 : BLUE BADGE HOLDERS                                                                                                                               
CHAPTER 10 : ROAD MIRRORS                                                                                                                                         
CHAPTER 11 : SPEED LIMITS                                                                                                                                           
CHAPTER 12 : TRAFFIC CALMING MEASURES                                                                                                         
CHAPTER 13 : ROAD HUMPS                                                                                                                                     
 CHAPTER 14 : INSTALLATION OF SPEED CAMERAS                                                                                             
CHAPTER 15 : PEDESTRIAN CROSSINGS                                                                                                                   
CHAPTER 16 : VEHICLE AND PEDESTRIAN PROTECTIVE MEASURES (Rev Version : VEHICLE & PEDESTRIAN                PROTECTIVE  MEASURES & OTHER FURNITURES)
CHAPTER 17 : TRAFFIC MANAGEMENT MEASURES IN ARTERIAL & DISTRIBUTOR ROADS                                       
CHAPTER 18 : TRAFFIC COUNTS
Billboards and Advertisements Regulations, 2018
L.N. 36 of 2018 regulates the requirements for the placing of Billboards and Advertising on the Road.
Detailed instructions on the Billboard Procedure are available here
Guidelines and Policy for Unimpeded Access to Garages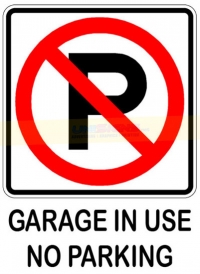 The Motor Vehicle Regulations S.L.65.11 states that:
" 77.. (2) No person shall park or leave unattended any motor vehicle in such a manner as to impede any motor vehicle of another person from having free entrance to or exit from any premises used and clearly marked as a garage by the word "GARAGE IN USE":
Provided that for the purpose of this regulation the word "garage" means any premises used specifically for the garaging and, or parking of motor vehicles, and includes a drive-in."
Problems in relation to on-street parking have been progressively reduced due to the improved enforcement with the introduction of Local Wardens, through the established road width dimensions permitting on-street parking and the introduction of Residents' Parking Schemes. The main problems which give rise to circumstances, whereby the free access to garages is impeded, results from limited road widths, parking problems in the street, large vehicles accessing the said garage, visibility restrictions and turning movement restrictions. As outlined above, the premises marked as garage are to be used for such purpose as outlined by law and are also to be covered by a Planning Permit. Premises which hold a Planning Permit to be used as a 'store' or any annotation other than 'garage' do not qualify under the implementation of this policy. Also, in certain circumstances, the Trading License Permit might also be required.
Guidelines for the Preparation of Road Safety Audits, Road Safety Impact Assessments and Road Safety Inspections
Directive 2008/96/EC of the European Parliament and of the Council of 19 November 2008 on Road Infrastructure Safety Management, has the objective to ensure that safety is integrated in all phases of planning, design and operation of road infrastructure in the Trans-European Road Network (TEN-T). In line with this Directive, Transport Malta has published guidelines on the "Preparation of Road Safety Audits, Road Safety Impact Assessments and Road Safety Inspections".
For the full guidelines for the Preparation of Road Safety Audits, Road Safety Impact Assessments and Road Safety Inspections, please click here (pdf, 2011, 5Mb)
Transport Malta also publishes high frequency Collision Investigations on the TEN-T roads and details of the road safety ranking can be found here.
Traffic Counts
Transport Malta has a range of traffic data from various locations around the islands, including:
Traffic volume counts
Junction surveys
Vehicle classification surveys
The data is mostly from 8 to 10 years ago and very limited 'current' data is available.
Further details or queries can be addressed to:
Traffic Management and Road Safety Department
Malta Transport Centre
Xatt l-Ghassara ta' l-Gheneb
Marsa, MRS 1917
Malta