Road Safety - colouring posters
While school is out and young students are at home, Transport Malta has prepared some road safety material for them. The parents can download a series of eight posters for the kids to colour them in.
Each poster has a road safety message. A simple message to help pedestrians be safer on the road. The material could also help teachers use the material to broach the topic of road safety in their sessions.
Transport Malta chose the following topics and created these posters. Each can be downloaded in outline format for the kids to colour them in.
Download
Download the posters in Maltese for printing and colouring here
Download the posters in English for printing and colouring here
Traffic lights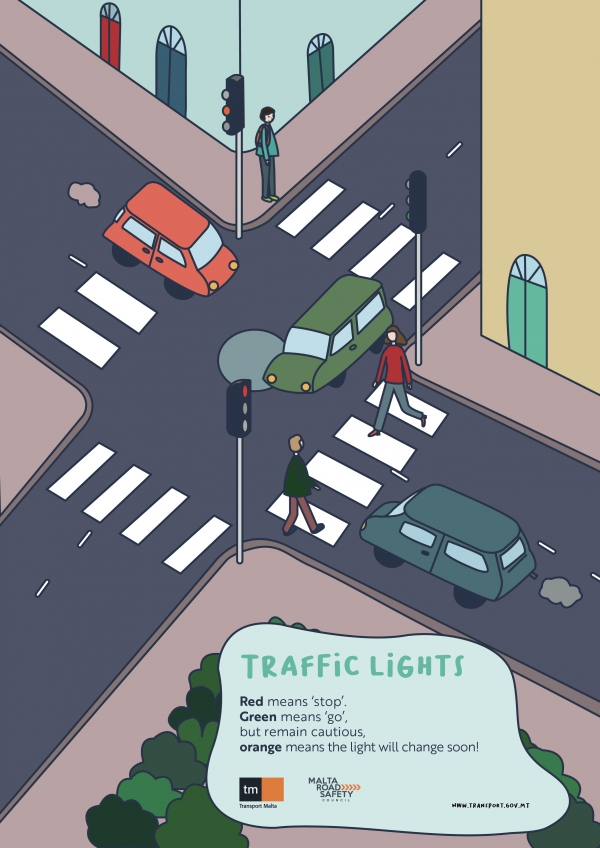 Red means 'stop'.
Green means 'go', but remain cautious, 
orange means the light will change soon!
Crossing the road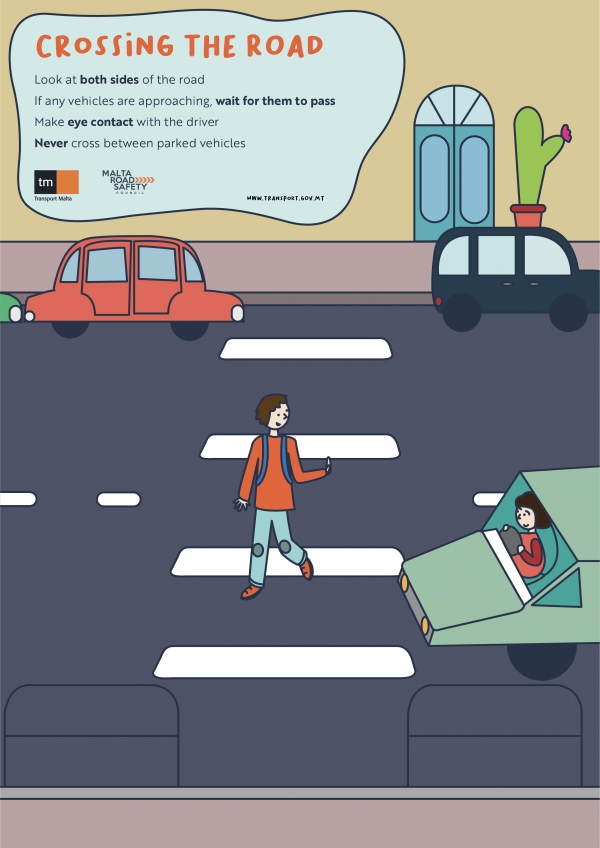 Look at both sides of the road
If any vehicles are approaching, wait for them to pass
Make eye contact with the driver
Never cross between parked vehicles
On a road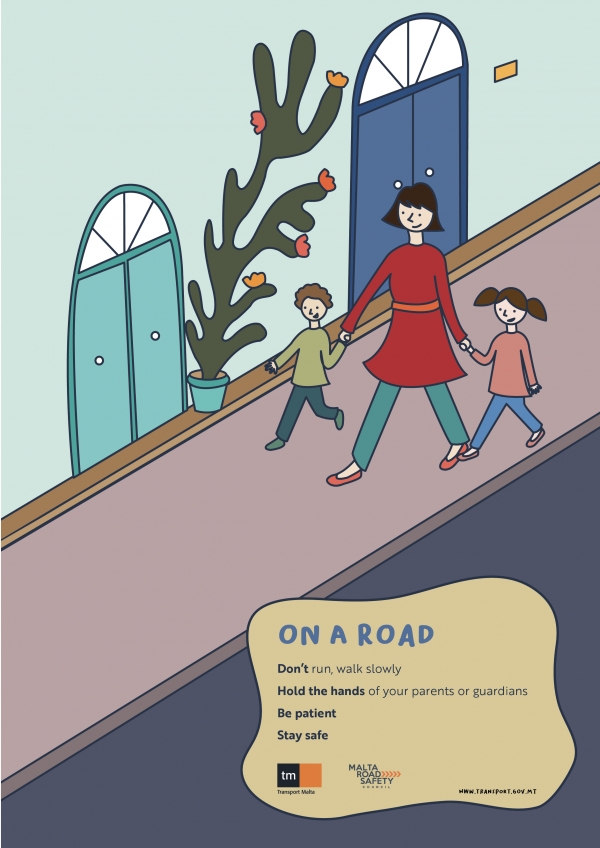 Don't run, walk slowly
Hold the hands of your parents or guardians
Be patient
Stay safe
Side walks and pedestrian crossings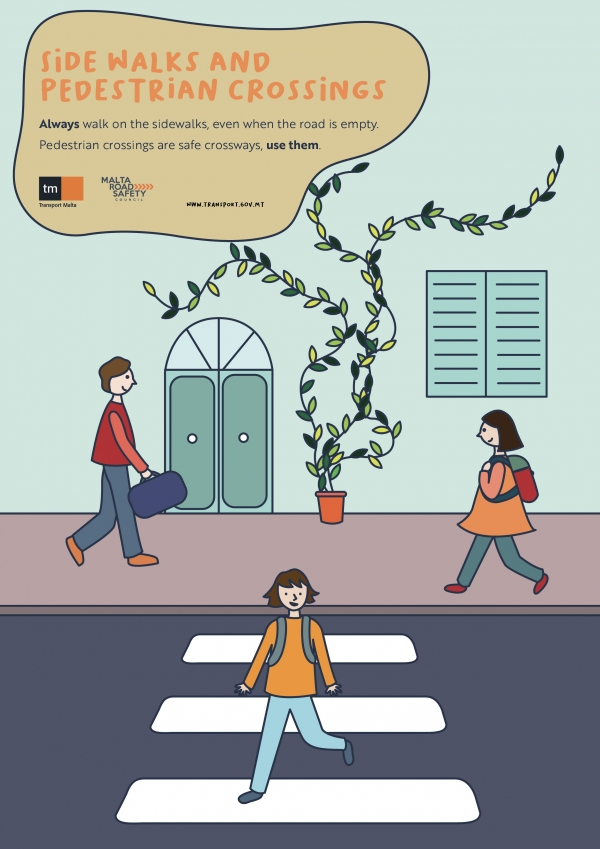 Always walk on the sidewalks, even when the road is empty.
Pedestrian crossings are safe crossways, use them.
Don't multitask while walking on roads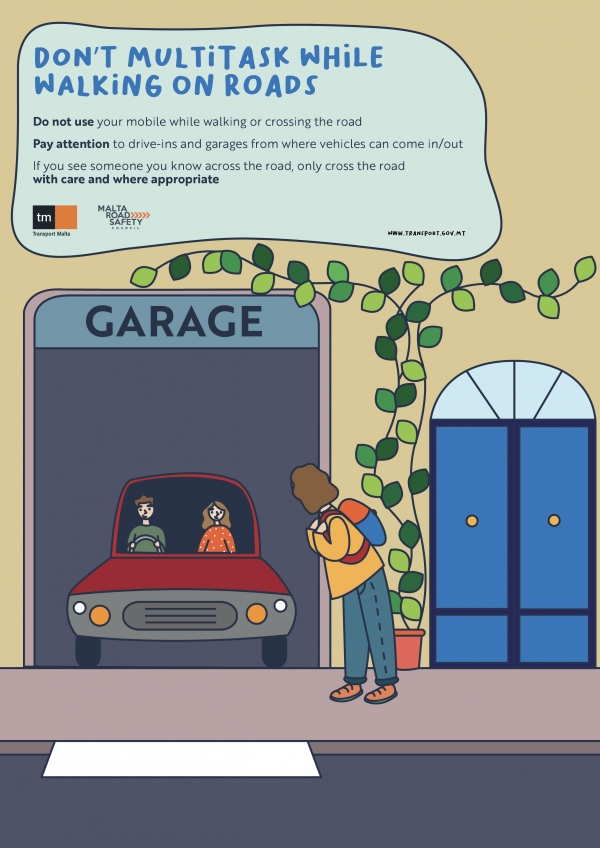 Do not use your mobile while walking or crossing the road
Pay attention to drive-ins and garages from where vehicles can come in/out
If you see someone you know across the road, only cross the road with care and where appropriate
---
Riding bicycles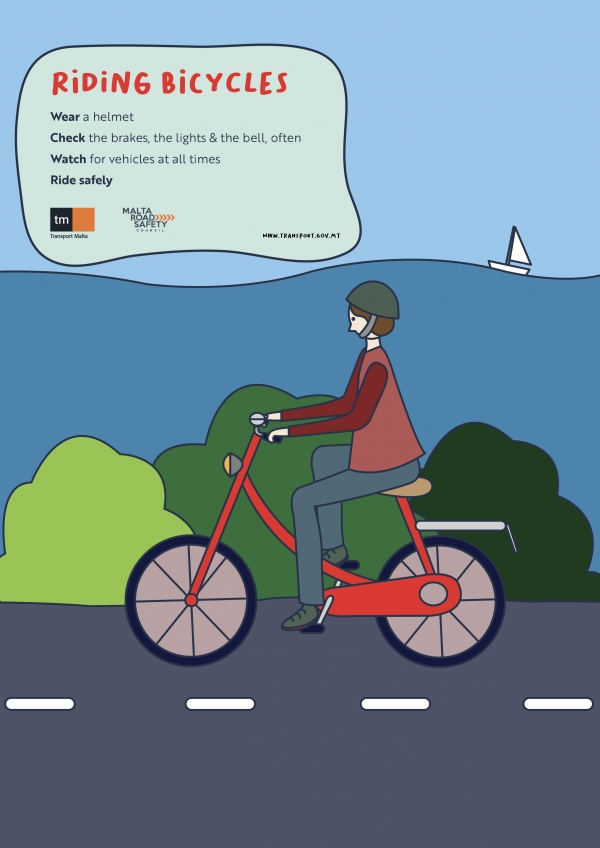 Wear a helmet
Check the brakes, the lights and the bell, often
Watch for vehicles at all times
Ride safely
---
In a car
Don't put your hands, or head, outside through the window
Always wear a seat belt
Remain seated, at all times
Getting in and out of vehicles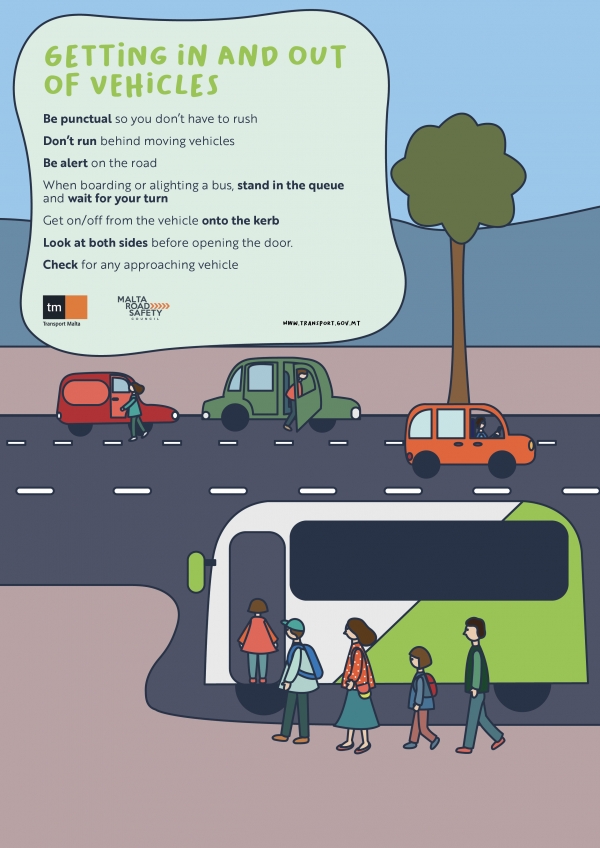 Be punctual so you don't have to rush
Don't run behind moving vehicles
Be alert on the road
When boarding or alighting a bus, stand in the queue and wait for your turn
Get on/off from the vehicle onto the kerb
Look at both sides before opening the door. 
Check for any approaching vehicle