Intelligent Transport Systems (ITS)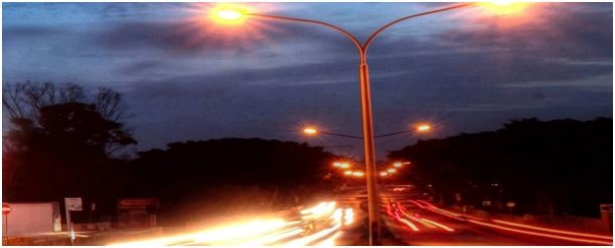 ITS Implementation in Malta
ITS in Malta is fairly rudimentary and implementation of ITS in Malta has only been in isolated deployments.
In 2011 Transport Malta embarked on establishing a major component of future ITS in the form of a control centre (incorporating an Intelligent Traffic Management System or ITMS) that over time will link to all the fragmented ITS deployments to be able to receive and control these centrally. This will allow Transport Malta to view and therefore manage traffic in an integrated way across wider areas of Malta and Gozo. The ITMS will also allow Transport Malta to relay near real-time information back to the road users via on-road signs, via the media and online.
A key component of this deployment is the ERDF funded project called "MODUS - Encouraging a modal shift in land transportation" which brings together a number of key ITS components being active Bus Interchanges, Bus Priority Measures, a Park and Ride facility, and the Intelligent Traffic Management System.
Current State of National ITS Activities and Projects
Transport Malta submitted its first Action Plan Report in August 2011 to the Ministry for Transport and Infrastructure (formerly as the Ministry for Infrastructure,Transport and Communications) for presentation to the Commission in terms of Directive 2010/40/EU.
This report outlines Malta's current national activities and projects in relation to the Priority Areas forseen by the ITS Directive.
ITS Deployment Plan 2013 - 2017
In January 2013 Transport Malta submitted another report to the Ministry for Transport and Infrastructure (formerly as the Ministry for Infrastructure,Transport and Communications) on the implementation of Intelligent Transport Systems - The National ITS Action Plan for Malta (2013 - 2017). The Action Plan is a synthesis of how Transport Malta intends to roll out Malta's first major ITS deployment which is split in two phases and spanning over an eight year time frame. The first phase will take place between 2013 and 2017 while the second phase will be carried out in the following three years, from 2018 to 2020.
The ITS Action Plan is cognisant of the important work being carried out at European Union level which aims to achieve European wide harmonisation and interoperability for ITS deployment of road transport and takes into consideration practical deployment guidance emanating from the EasyWay project. Malta's ITS Action Plan has been developed within the framework of the six main priority areas split into a number of actions contained in Directive 2010/40/EU which will be carried out over a seven year time frame.
Phase 1 (2013-2017) of Malta's ITS deployment includes the laying down of the foundation for the national ITS mainframe and open system architecture. The main system is divided into a number of sub-systems that form part of a comprehensive and holistic Urban Traffic Management and Control (UTMC) system that is tailored to the specific needs of the Maltese Islands, focusing at a strategic level on Malta's TEN-T Core and Comprehensive networks. Innovation in traffic management will help to make transport more sustainable, more efficient, cleaner, safer and seamless. The various sub-systems planned in Phase 1 of the ITS Action Plan, will be inter-connected through a centralised communications hub, including:
a CCTV network;
a dynamic message sign network;
an electronic parking guidance system;
an Urban Traffic Management and Control System (UTMC);
a road flood alert management system;
All of these sub-systems are pilot projects in their own right which following deployment will be monitored to assess their individual and combined effectiveness with a view to the possible further expansion of sub-system components to other areas of the road network. The planned UTMC has been designed to interface with all existing ITS applications used in traffic and vehicle management in public transport services, taxi services, speed cameras, Controlled Vehicle Access System (CVA) and the new National electro-mobility network.
Through this deployment and because of the small and manageable size of the transport network, Malta will be one of the first European countries to have all of its main road network, its transport hubs and termini seamlessly connected in real time at a national level. The roll-out of ITS at national level in the first phase will generate vast quantities of raw travel and traffic data which can be filtered and structured to provide a vital monitoring and assessment tool for transport planners and operators, emergency services, policy makers and control bodies.
Initial preparations are already underway for the second phase of the ITS Action Plan which envisages further enhancements and additions to Phase 1 as well as its extension to Malta's urban core areas. The main aims of Phase 2 will be to further improve public transport efficiency, road safety and air quality. Transport Malta shall carry out a mid-term review of this Action Plan towards the last quarter of 2015 to assess the results achieved during Phase 1 of deployment.
ITS Directive and its transposition into national law
Directive 2010/40/EU of the European Parliament and of the Council of 7 July 2010 on the framework for the deployment of Intelligent Transport Systems in the field of road transport and for interfaces with other modes of transport has been transposed into national law through the Deployment and Use of Intelligent Transport Systems Regulations S.L.499.61