Conversion of Bicycles to Pedelecs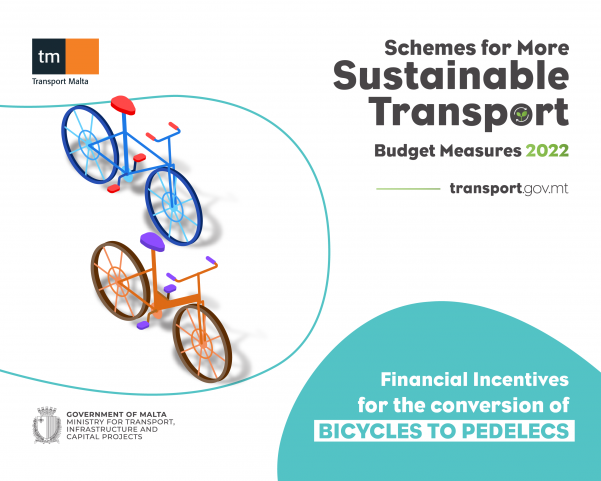 This financial incentive intends to promote the conversion of bicycles to pedelecs, and is aimed at owners of:
New bicycles; and
Used bicycles which are in a good state of repair and roadworthy.
This incentive forms part of the grant scheme for the purchase of new or used Hybrid Plugins and used electric vehicles. The overall allocated budget for this scheme amount to €3,400,000.
The Incentive Details
Eligible applicants shall be entitled for a grant of €400 for each converted bicycle. Each applicant is entitled for 1 grant under this incentive. Converted bicycles must be certified by a warranted engineer as compliant with EN Standard 15194:2017.
Applying for this incentive
An application for a grant under this scheme shall be made either by the owner of the bicycle by submitting application form VEH051 along with any information, details and documents required therein. The owner of the bicycle shall be considered as the ultimate applicant in terms of this scheme.
Applications under this scheme, together with all the relevant documents, shall be submitted by the applicant during working hours or mailed to Transport Malta's Driver and Vehicle Licensing Unit (DVLU). For opening hours and addresses refer here.
Page last updated: 09/06/2022